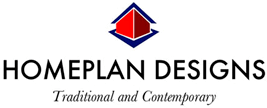 Extension Plans Lytham 
Extension Plans Blackpool
House Plans Lytham 
House Plans Blackpool 
For all your Extension Plan needs:
Kitchen Extension Plans
Attic Conversions
Hip to Gable Rooflifts with Dormers
Orangery / Sunlounge Extension Plans
Granny Flats
Garage to Bedroom Conversions
2 STOREY SIDE EXTENSION
Extension Plans Blackpool
Recently I was asked by a couple to advise on a possible extension on their home.
They were having another child and didn't have another bedroom that they needed for the new arrival.

They had thought about moving but with the astronomical price to get that larger property, along with the fees involved, they realised that wasn't an option.

I arranged to meet them and told them what their options were.

This was a typical semi-detached house with a garage on the side.

Option 1:- Build a 1st-floor extension over the garage which would have its access door off the stair quarter landing.

This would extend down virtually all of the side of the house and could even have an ensuite shower room. (Its limitation was that it could only be as wide as the garage about 3.3m). 
Option 2:- Convert the garage into a bedroom by insulating the walls, roof and floor and replacing the garage door with a window. Access would be a door off the existing hall.

Option 3:- Doing both options 1 and 2 – this would give the upstairs bedroom with the garage area being a new living area or study.

Option 4:-. Converting the roof attic area into a large bedroom with a dormer across the rear (this could have a Juliet balcony on a french door). There would also be room for a good size ensuite bathroom. Access up to this new attic room would be by a new staircase running over the existing stairs.

I have done many attic conversions and because it is so large the parents usually decide to have it as their new bedroom and the children have the existing first floor bedrooms. 
Surprisingly all of the above can usually be done without planning permission. With careful design, so as to meet permitted development requirements (PD). They only need Building Regulation permission.

After careful consideration, the couple opted for the attic conversion. But were also interested in the fact that the garage conversion could also be done to give extra living space.

As I said earlier in this blog I am always pleased to suggest and design something that works for my clients.

Extension Plans Blackpool
If anyone else is looking for advice in the North West area of the UK don't hesitate to contact Chris at Homeplan Designs

Chris Sinkinson

Homeplan Designs
Dragons Lair
49 East Beach
Lytham
FY8 5EY
T. 01253 737724
M. 07971 293182
Email chris@homeplan-designs.com 
Email cnsinkinson@gmail.com