Home Extension Plans in Lytham and Blackpool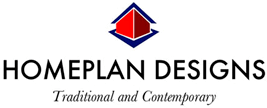 Extension Plans Lytham 
Extension Plans Blackpool
House Plans Lytham 
House Plans Blackpool 
For all your Extension Plan needs:
Kitchen Extension Plans
Attic Conversions
Hip to Gable Rooflifts with Dormers
Orangery / Sunlounge Extension Plans
Granny Flats
Garage to Bedroom Conversions
Professional Assistance for Home Extension Plans in Lytham
If you are looking for a reliable source that can provide useful home extension plans in Lytham, look no further. Consult Homeplan Designs who can provide you with top-notch professional assistance. We can help you incorporate meticulously planned interior designs to extend your home. This will help you to live comfortably and utilise the available space comfortably.
Execute Extension Plans in Blackpool with a Reliable Team:
Our company consists of professional architects with years of experience in this field. They can provide you with reliable assistance with proper extension plans in Blackpool. Our all-round assistance will help you make the most of the available space and create a whole new living space. We can show you our architectural plans and drawings and work only after you give us the nod.
Complete Professional Approach in Extension Plan:
Whether you are looking forward to building a new loft bedroom or adding more kitchen space, our team can realise the plan. Our team comprises experts with years of professional expertise in performing different kinds of property extensions. No matter the size of your project, you can always get guaranteed service and quality assistance from our end. Our extension plans are elaborate, and the final work will cause minimal disruptions to your routine. You can also count on us for damage-free extension work on your property.
Reasons to Choose Us:
If you are planning to extend your property for a long time, now is the time to make it happen! Collaborate with a reliable team like us, who can provide you with all kinds of assistance regarding extension plans in Lytham. We can offer you top-grade assistance that results in the successful completion of the project. Here are a few reasons to choose us:
Positive market reputation among a wide range of clients
A customer-driven approach to producing extension plans
Friendly, cordial team of engineers
Free, no-obligation quotes
Usage of modern-day equipment
Minimum time required to complete the project
How to Start with a House Extension Plan?
The process of house extension involves meticulous planning. You must begin by listing all the required materials. Then you should obtain architectural drawings from a service provider like us. After completing these initial steps, you must obtain a quote and agree on a starting date.
Can I Survey the Property of My Own?
Surveying or measuring the property for extension keeps you ahead in the process. You can start by measuring the area with tape. This will save you some time in getting accurate measurements. After you mention the measurements, you can get a proper extension plan from our end.
Do I Need a Planning Permission?
The need for planning permission typically depends on the size of your project. Before beginning the project, you need to look into the revised home development rules. Typically, house extension above six metres requires planning permission.
How Long Would I Have to Wait to Get My Application Approved?
A formal planning application to the council takes at least eight weeks to get approved. However, you should count the timeline after the council validates your application. This may take another couple of weeks to get confirmed.
I've worked with Chris from Homeplan Designs for a couple of years now. His work is amazing and we always achieve the best outcome for our customers. Chris is very thorough and has great inspiration and enthusiasm. His design work is always spot on, I would recommend him to any potential client looking at home designed extensions
– Mike Adams Builder, Lytham
Decided to use Chris Sinkinson's Homeplan Designs Architectural Service. This was an excellent decision. He was always there to assist me and to answer my questions. Comprehensive and accurate plans with advice on planning and building control allowed me to get my plans passed speedily. Thank you for your work. Highly recommended.
–
– David Ireland, North Park Drive, Blackpool

Enhance the look and value of your property with architectural services by Homeplan Designs.
Contact us today on
01253 737 724