Bespoke House Plans in Lytham and Blackpool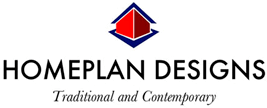 Extension Plans Lytham 
Extension Plans Blackpool
House Plans Lytham 
House Plans Blackpool 
For all your Extension Plan needs:
Kitchen Extension Plans
Attic Conversions
Hip to Gable Rooflifts with Dormers
Orangery / Sunlounge Extension Plans
Granny Flats
Garage to Bedroom Conversions
Get Bespoke House Plans in Lytham From Expert Architectural Consultants
Homeplan Designs is a renowned architectural consultant for house plans in Lytham. We redesign the houses just the way you have imagined. With more than 40 years in the housing industry, we have a list of homes that can be designed as per your needs. Just browse the properties and select the one you want to live in.
Our team of designers can seamlessly create customised house plans and designs, keeping the planning and building regulations in mind. Don't want to spend a fortune on architects' fees? No worries. Contact us for your dream house.
Redesign the existing house as per your choice
At Homeplan Designs, you will get a wonderful opportunity to redesign an existing house. This is a one-in-a-million chance. Grab it now. Browse through a range of different properties.
Why waste money building a new house when you can have an existing one redesigned at half its price? Our experts can amend designs from roof to windows. We have a range of bungalows, two-storeys, annexes, and dormer bungalows. Choose any and let us know the customisation you want.
See the magic unveiled in front of your eyes.
Best-crafted house plans in Blackpool
Are you looking for traditional house plans in Blackpool? Our experts can change contemporary styles into historic fitting styles. We will change the floor plans and external finishes and remove the contemporary fixtures to give your house a traditional look.
Again by adding free-flowing kitchens, modern aesthetics and family room combinations, we can instantly make the house look modern. Check out the type of house that you want to customise. Share your thoughts with us, and we will convert the house accordingly.
Common Frequently Asked Questions:
Why should you choose Homeplan Designs?
We customise existing houses and garages and offer independent consultation advice if you want to redesign your house. You can ask our experts to customise the house based on traditional plans, add renewable energy plans or resort to a completely contemporary home plan. Moreover, we have around 40 years of experience in the housing industry. Our ready-made house plan designs have helped customers to get affordable housing solutions.
Will I get support throughout the construction?
Our team will always contact you throughout the construction and redesigning process. If you've any last-minute changes, our architects will help you out. We give prompt replies to all your queries. Moreover, our list of existing house designs is available online to download anytime. We provide redesigning services for all our house plans on the website.
I've worked with Chris from Homeplan Designs for a couple of years now. His work is amazing and we always achieve the best outcome for our customers. Chris is very thorough and has great inspiration and enthusiasm. His design work is always spot on, I would recommend him to any potential client looking at home designed extensions
– Mike Adams Builder, Lytham
Decided to use Chris Sinkinson's Homeplan Designs Architectural Service. This was an excellent decision. He was always there to assist me and to answer my questions. Comprehensive and accurate plans with advice on planning and building control allowed me to get my plans passed speedily. Thank you for your work. Highly recommended.
–
– David Ireland, North Park Drive, Blackpool

Enhance the look and value of your property with architectural services by Homeplan Designs.
Contact us today on
01253 737 724