Remodelling services in Lytham
When it comes to remodelling work for properties in Lytham and the surrounding area, our quality of service is both highly regarded and award winning. From house conversions to extensions, we can provide you with the perfect architectural drawing to meet your requirements and create the property you want. Contact us today to discuss how we can best serve your requirements.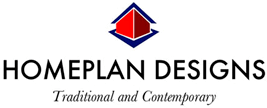 Extension Plans Lytham 
Extension Plans Blackpool
House Plans Lytham 
House Plans Blackpool 
For all your Extension Plan needs:
Kitchen Extension Plans
Attic Conversions
Hip to Gable Rooflifts with Dormers
Orangery / Sunlounge Extension Plans
Granny Flats
Garage to Bedroom Conversions
CASE STUDY 1 – Rest home plans
Rest home plans to extend the existing premises to create a standalone disabled person facility with a separate entrance; to provide facilities for disabled clients and residents.
Client design brief for rest home plans
The rest home plans will provide a much needed disabled unit.
On the land adjacent to the existing building, design a two-storey extension to the existing rest home to form a disabled person unit. This will be a stand-alone unit with its own separate entrance; however, it will have internal access for staff and the existing rest home plans unit.
To create as many additional disabled, person size ensuite bedrooms as possible with the required ancillary rooms. This includes a lounge, dining area, bathroom as well as staff rooms and a reception area.
Within the allowable building site area, this unit will also have a remedial pool with gymnasium/exercise room and changing rooms with wash and shower facilities for the disabled.
Lift access to be provided between floor levels in the main new reception area.
These rest home plans have been approved for planning permission.
CASE STUDY 2 – Typical project to extend and remodel an existing two-storey detached house
Client design brief
Design an extension and remodel the existing three bedrooms house. This is to form an additional large ensuite master bedroom. Remodel other rooms to give more living space and if possible, form a study room and re-site the main entrance door to the front elevation.
Existing house layout
The existing house is a modern cement render finished house which has a side main entrance door.
The main lounge is an open vaulted area which has the height of the two stories.
The access between the front and rear first floor bedrooms is via a gallery landing overlooking the lounge.
There is a small ensuite bathroom to the main bedroom.
The main bathroom on the first floor is small by today's standards.
There is an open plan kitchen/living area with a connected conservatory area.
Hence client request is (if possible)
Increase the size of the lounge and living area and create a new living room.
Create a new utility room and new study room.
Re-site existing main entrance door to the front of house.
Form a new additional master bedroom with ensuite facilities and enlarge one of the other bedrooms again with ensuite. Enlarge existing main bathroom.
Design solution requiring planning permission
Although the open vaulted lounge is quite majestic, it is slightly 'over the top' for this medium sized house. It also requires a lot of heating and isn't 'private' when the children are in bed. Hence, this doesn't allow for easy socialising when guests visit.
The proposal is to utilise the upper area of the lounge to form part of the new master bedroom. With the new two-storey extension to the left side of the building, this allows for this new bedroom and the existing front bedroom to be made 'large' and for both to have ensuite bathroom facilities.
The ground floor lower level of this extension forms a new living room with sliding door access to allow the existing lounge to be increased to this size, should the occasion be needed.
To re-site the existing main door to the front, the existing study will become the new hallway onto a new front door.
A further two-storey extension to the right of the existing building will house a new utility room adjacent to the existing kitchen. This will have its own access door to the rear and will allow shopping to be easily brought from the adjacent garage/car space, instead of through the front door.
In front of this utility room will be a new study room. At first floor level over these rooms will be the new large bathroom.
Stephen & Carmel Lord (Lytham)
"Chris has been fantastic to work with guiding us through the design and planning process. In particular, I really appreciated the prompt e-mail replies and the attention to detail with the finished plans. Highly recommended."
Many thanks, Stephen & Mel.
Are you looking for remodelling services to enhance your property's living space? Your search ends with Homeplan Designs. Contact us today on
01253 737 724