Design, Planning and Construction drawings in Lytham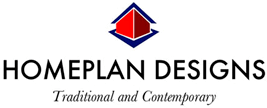 Extension Plans Lytham 
Extension Plans Blackpool
House Plans Lytham 
House Plans Blackpool 
For all your Extension Plan needs:
Kitchen Extension Plans
Attic Conversions
Hip to Gable Rooflifts with Dormers
Orangery / Sunlounge Extension Plans
Granny Flats
Garage to Bedroom Conversions
At Homeplan Designs, we create designs to the highest standard and with a good level of detail. With the existing building being a model, we use the 3D Virtual Model Technology for visualisation, modelling, energy evaluation and project design.
We have a team of architectural consultants, designers, draftsmen, interior designers and architectural technicians with over 40 years of experience in the building industry. We cater to a host of clients across Blackpool, Preston, Lytham St Annes, Cleveleys, Leyland, Chorley, Lancaster, Blackburn, Bolton and the Northwest.
We provide the complete service of both planning applications and building regulations applications with all the building specifications and details needed by your builder to complete your building extension or project.
3D Virtual Model Technology
At Homeplan Designs we believe in using the best technology available to improve on the level of quality, precision, and services that we provide.
This not only provides us with enhanced tools for visualisation and presentation to showcase to our clients but also gives us unmatched analyse of our projects to ensure all the systems work in a coordinated manner. With architecture changing from 2D CAD over to BIM systems, we can analyse if something will work or not in the available space with the utmost certainty and precision.
Using the 3D technology for the last 22 years (after initially being on the drawing board, then to 2D cad), we can produce our projects for the client and builder to 'see' what is going to be built before it goes to the site.
We offer a complete range of services for our clients as listed below :
Feasibility studies
Conceptual design
Architectural design
Construction drawings
Interior architecture
Energy efficiency and carbon footprint analysis
Our approach provides the following benefits:
Perfectly coordinated sets of final drawings without significant mistakes done in obsolete 2D drawings.
Completely real virtual walkthroughs that the project owner can enjoy in his/her own computer or iPad. The 3D Virtual Model Technology offers full project visualisation even before it's built.
Ability to create and display any view at any time, for the owner or the builder.
Modelling of project systems into the architectural model can detect and resolve problems with HVAC, structure and plumbing (on our screens and not on the site).
Performing mathematical energy analysis from the project model to make design changes and measure the environmental impact on the project.
I've worked with Chris from Homeplan Designs for a couple of years now. His work is amazing and we always achieve the best outcome for our customers. Chris is very thorough and has great inspiration and enthusiasm. His design work is always spot on, I would recommend him to any potential client looking at home designed extensions
– Mike Adams Builder, Lytham
Decided to use Chris Sinkinson's Homeplan Designs Architectural Service. This was an excellent decision. He was always there to assist me and to answer my questions. Comprehensive and accurate plans with advice on planning and building control allowed me to get my plans passed speedily. Thank you for your work. Highly recommended.
–
– David Ireland, North Park Drive, Blackpool

Enhance the look and value of your property with architectural services by Homeplan Designs.
Contact us today on
01253 737 724