Residential developments in Lytham
If you are looking to upgrade your property with new features, contact Homeplan Designs today. We have a high level of experience in providing extension services for properties that include lounge, kitchen, dining room, conservatory/ orangery, bedroom, ensuite facilities, loft conversions to form extra bedroom(s), garage, attic and dormer. We specialise in providing planning and design services for rest homes and nursing homes.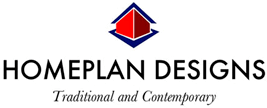 Extension Plans Lytham 
Extension Plans Blackpool
House Plans Lytham 
House Plans Blackpool 
For all your Extension Plan needs:
Kitchen Extension Plans
Attic Conversions
Hip to Gable Rooflifts with Dormers
Orangery / Sunlounge Extension Plans
Granny Flats
Garage to Bedroom Conversions
The premier architectural drawing service
From new build and extensions to remodelling existing premises, we can enhance your building on its site and design the additional bedrooms you require. At Homeplan Designs, we give you 3D visuals of your project by using the latest 3D CAD software. We create a virtual model of your building where we extract your plans, elevations, sections and information. It allows you to see what will be built before you commit to the final design.
We undertake a host of domestic and commercial projects in Lytham and across Blackpool and Preston.
Additionally, we provide architectural and construction drawings for all your building requirements.
What we offer:
Complete or part remodel of the house
Change of use i.e. large house converted into flats
New home design
Housing developments
License plans
Deed plans
Industrial premises designed, shopfitting layouts and more.
Homeplan Designs is an award winning company that was formed in 1979 as an architectural consultancy. We have been around for over 41 years and are the longest established architectural practice on the Fylde Coast and the Lancashire Area. All our design work is done on computers, using state of the art 3D modelling programs. We create a virtual BIM (Building InforMation) building for all our projects.
We were put in touch with Chris Sinkinson of Homeplan Designs by a friend. We had been talking about having an extension but never really had ideas or any clue of the process involved. Chris arrived for the first meeting on time and clearly and precisely explained the process and listened to our remit. We wanted to create an extension that looked like it had been designed as part of the house from the outset, not just a block stuck on the end. Chris did a survey that day and within one week had the initial draft of plans for us to review. I must admit I was impressed with the speed of service and initial ideas which he presented. His approach is very much based on 3D modelling, so it is very easy to visualise the design.
Chris also has many years of experience in the field and works closely with the town planners to give us, the customer, real and practical advice on what is acceptable to them or not. This is verified by our own experience. Our plans were quite extensive compared to what had already been developed on similar houses in the street, but Chris was confident there wouldn't be a major problem, which turned out to be true. The whole process took no more than 6 weeks.
Any other requests for advice or tweaks to the design from our side have been dealt with quickly and efficiently and I would have no objection in recommending Homeplan Designs to anyone considering a building project.
– Peter & Michelle Barber (house owners Blackpool)

For all your residential developments, extensions and new builds in Lytham, get in touch with Homeplan Designs today. Contact us today on
01253 737 724