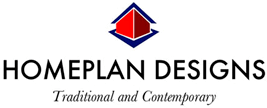 Extension Plans Lytham 
Extension Plans Blackpool
House Plans Lytham 
House Plans Blackpool 
For all your Extension Plan needs:
Kitchen Extension Plans
Attic Conversions
Hip to Gable Rooflifts with Dormers
Orangery / Sunlounge Extension Plans
Granny Flats
Garage to Bedroom Conversions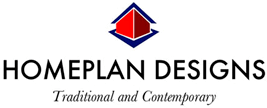 CLICK BELOW TO LEAVE A REVIEW
Renovations to an Old Tired Semi-Detached house
Homeplan Designs were recommended to me by a friend.  We took on a major renovation project and were looking for someone to give us ideas put them onto paper, do plans, include steel calculations etc.  to take us through building regulations and take us through any necessary planning. Chris didn't disappoint.
On our first site visit, Chris listened to my ideas, added many of his own, and gave some excellent advice.  After commissioning Chris, he came to do a site survey and within 3 weeks I had my plans.  After a few days of going through them, we spoke of some amendments to accommodate my vision, and the revised plans were completed within 2 days.
Chris then did the calculations for the required steels put me in touch with some professionals and off we went.
He also submitted plans to the council and kept his eye on the ball, dealing with a situation that was not as straightforward as it perhaps could have been on the council's behalf, however, after a meeting with the planners, the rejection became an approval, thanks again to Chris being on the ball.
I would have no hesitation in recommending Homeplan Designs  to anyone doing any form of building work, he's efficient, he listens gets the job done is a wealth of building and planning know-how how  and goes over and above to help you.
Huge thanks to Chris for holding our hands through this potentially stressful process and making it a breeze! Brilliant.
Debbie Clayton
PamG-38
Great Service
"We contacted Chris to seek his guidance and advice on updating our traditional terraced house. The house had a through lounge/dining area with a long, dark kitchen which had a small breakfast room extension. Chris drew up plans for a side extension giving us the opportunity to relocate the kitchen into the dining area which then created an open plan space to incorporate a dining table, TV snug / play area for the children. There is also a separate room for WC and utilities (washing machine and tumble dryer).
Chris liaised directly with Fylde Borough Council on our behalf to seek the necessary planning permission and also put us in contact with Carl Woods, a St Anne's based builder. The work was carried out in 2 stages: the first stage was removing chimney breasts and reverting the open plan area back into two rooms. The second stage was the extension and reconfiguration of the kitchen which took 12 weeks. It has completely transformed how we live as a family and Chris's plans have created a beautiful, bright open plan space. It has completely exceeded out expectations, especially the light we now have flooding into the house. We cannot thank Chris and Carl enough and are so glad we went ahead with the work"
Drew Thompson
Excellent
The Building & Maintenance Company – Part of Abbey Homes Ltd
As a local residential and commercial building contractor I have come across many architects over my 20 years in business. Chris Sinkinson of Homeplan Designs is the most professional Architectural Consultant I have used.
He provides all his clients with full coloured specification drawings with 3D perspective views, which are always easy to Quote from, as all the relevant information is always available. (Unlike many other Architects)
All the drawings have been completed on time, to a very high standard and within a good budget.
Chris has a fantastic office set-up. This means any design work, from a small house extension or remodel, to a large 50 bedroom Nursing home extension can be completed efficiently. I have found Chris to be extremely hard working and reliable and this has been reinforced by clients of Chris's who I have met.
I would recommend Homeplan Designs Architectural Consultants to any prospective client and I am looking forward to continuing our business relationship over the coming years.
Chris Devenney
Loft conversion and extension
Chris helped us realise our dream home. He listened to us and helped the process flow well with our builder, building control and when necessary planning office. Thank you for your professionalism and care. We love our home additionsChris helped us realise our dream home. He listened to us and helped the process flow well with our builder, building control and when necessary planning office. Thank you for your professionalism and care. We love our home additions
PamG-38
Fantastic service
Fantastic service from Chris. Very knowledgeable and experienced and that showed in his suggestions and advised plans for us for our extension/redevelopment. Would absolutely recommend. 5* service from start to finish and expertly guided us through the whole process
Alexandra Cookson
Highly Recommended
Chris Sinkinson came highly recommended to us when we needed an extension to our property. His service was exceptional, expedient and his rates very competitive. I have no hesitation in recommending Chris for his services.
Val Slater
Enhance the look and value of your property with architectural services by Homeplan Designs.
Contact us today on
01253 737 724