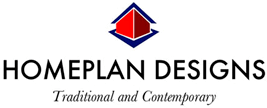 Extension Plans Lytham 
Extension Plans Blackpool
House Plans Lytham 
House Plans Blackpool 
For all your Extension Plan needs:
Kitchen Extension Plans
Attic Conversions
Hip to Gable Rooflifts with Dormers
Orangery / Sunlounge Extension Plans
Granny Flats
Garage to Bedroom Conversions
Established in 1979, Homeplan Designs is an award-winning architectural consultancy and design company that can redesign your residential property to suit both your specifications and budget. We also extend our services to commercial properties such as rest homes and nursing homes, hotels, shops and industrial premises. Additionally, we submit License and Deed plans for commercial premises through solicitors and the land registry. That said, our architectural drawing services cover all aspects of the design process for all types of building categories.
We at Homeplan Designs draft everything in 3D
We create a 3D model of your project.
This video shows the process we go through in producing the plans elevations and views of your design
We create what is known as a BIM Model (Building Information Model.)
When we have finalised your scheme we can give you a version of this BIM model to 'play' with on your iPad or computer
Click the button to see the video
"In these uncertain times, we are all looking for ways of being cost-effective, and rather than go to the expense of moving house or premises more people are choosing to extend their existing properties. Whether it's new build, extensions or remodelling to existing premises, we can maximise your building's potential. A survey by a property portal showed that the average cost of moving house in the UK has more than tripled over the last ten years, to nearly £9,500 excluding mortgage lenders' and surveyors' fees. The average new homeowner can expect to spend between £12,000 and £17,000 in the first year alone. All of this money could be utilised to pay a good proportion of the cost of your extension."
– Chris Sinkinson, Company owner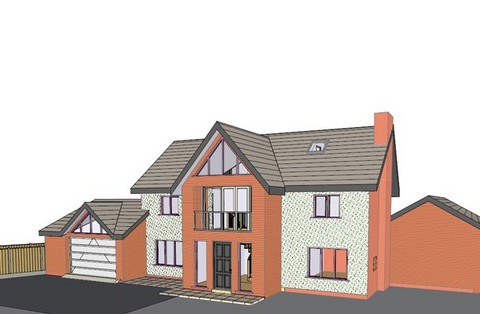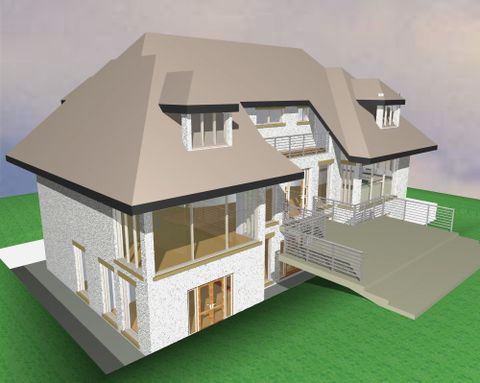 Homeplan Designs is your one-stop destination for producing design schemes, drafting plans and liaising with your local council to obtain planning approval and building regulation permission. We can also assist our clients in finding the most suitable builder for the project.
Amongst our achievements, we have received a Civic Conservation Award from Fylde Borough Council for Good Design in the Environment (residential) for converting an unused church building into apartments.
Our design work is all done on computers, using state of the art 3D modelling programs to create a virtual building. This is known as a BIM model (building information model) which enables our client to see what the design will look like, with coloured perspective views, prior to it being built. We can also produce a "fly through" movie of the virtual building if it is required.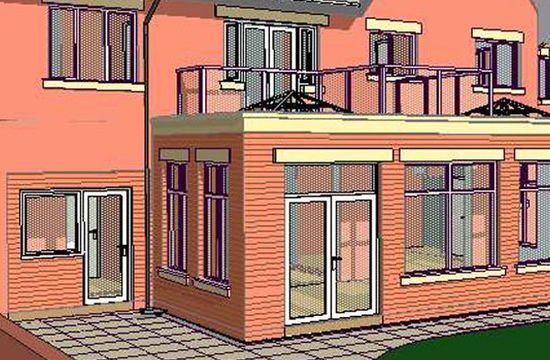 Why choose
Homeplan Designs as your Architectural Designer?
We offer free advice regarding a possible Planning or Building regulation application.

All projects are drawn as a 3D CAD model to produce plans, elevations and sections on the layout sheets; this means anything drawn on the model can be built as drawn.
You can see any part of the project as a perspective view. We showcase at least two views on all projects.
We offer both planning and Building Regulation aspects of the project. We also provide building specifications for pricing to proceed with the building work.

Using our 3D capabilities, we can create marketing plans for your project that includes housing or plat developments.
Recently we have started offering a Virtual Model creation service for clients who require a 'walk through' computer model for marketing purposes and more. All we require to create the model is a scale plan with photographs.
Chris Sinkinson
Head Designer and Company Owner
Jill Sinkinson
Interior Designer and Office Manager

As a local residential and commercial building contractor, I have come across many architects over my 20 years in business. Chris Sinkinson of Homeplan Designs is the most professional architectural consultant I have used.
He provides all his clients with full coloured specification drawings with 3D perspective views, which are always easy to Quote from, as all the relevant information is always available (unlike many other architects).
All the drawings have been completed on time, to a very high standard and within a good budget.
Chris has a fantastic office set-up. This means any design work, from a small house extension or remodel, to a large 50 bedroom nursing home extension can be completed efficiently. I have found Chris to be extremely hard working and reliable and this has been reinforced by clients of Chris's who I have met.
I would recommend Homeplan Designs Architectural Consultants to any prospective client and I am looking forward to continuing our business relationship over the coming years.
– Chris Devenney Builder, The Building & Maintenance Company – Part of Abbey Homes Ltd
Make a house your own dream space with complete architectural drawing services by Homeplan Designs. Contact us today on
01253 737 724