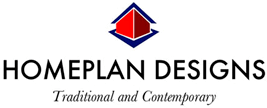 For all your Extension Plan needs:
Kitchen Extension Plans
Attic Conversions
Hip to Gable Rooflifts with Dormers
Orangery / Sunlounge Extension Plans
Granny Flats
Garage to Bedroom Conversions
CONSERVATORY EXTENSION 
I am often asked to produce plans for an extension to form an additional living area as an extension to the rear or side of a house
Clients often say they want a Conservatory but are unaware of  the constraints and pitfalls in having this kind of an extension
This is because for a Conservatory to comply with NOT needing Building Regulations must be a separate room entered by a door.
It also must not be heated as this contravenes the regulation Part L about heat loss form a living room.
Strangely the windows do not need to be double-glazed as there is no heat to be kept in the extension.
This means that the room will be very hot due to the sun in the summer and cold in the winter months.
If the client is happy with these constraints,it is not an issue and we will gladly produce the plans, which do not need Building Regulation approval (but may need planning permission if it is above a certain size).
I will always ask my clients if they would not prefer a room that they can feel comfortable in, all through the year.
This option will always be an Orangery (or Sunlounge).
An Orangery can be built for not much more than a conservatory and can be open to its adjacent room. So it is an extension to the size of this room.
You can always Contact Chris at Homeplan to discuss this (see details above)
SO WHAT IS THE DIFFERENCE BETWEEN AN ORANGERY AND A CONSERVATORY ?
It is a combination of things – mainly in the amount of glass in the structure and the differences can be shown in both the roof and the sides of the structure, but it is also found in the construction of the roof.
In the roof, a conservatory will usually have over 75% of the roof glazed whilst an orangery will have less than 75% glazed.
An orangery's construction will reflect the original 18th Century buildings and have an inset roof within the surrounds of a hidden gutter concealed on the elevation externally by a deep detailed fascia, this reduces the amount of glazed area. The glazed roof will usually have a shallow pitched roof which forms a diminished roof profile which is in keeping with architectural styles of the 18th Century.
An Orangery Roof Elevation and Plan
A Conservatory Roof Elevation and Plan
Note that an Orangery will have larger sized pillars (in stone or brick) and fascias, giving the feeling of a more substantial build.
Whereby, a conservatory will be mainly formed in glazed framing with a greater area of glazing.
A couple of images showing the difference between Orangery and Conservatory Extensions
Example of Orangery with inset glazed roof and walls with windows formed within stone (or brick) pillars
Example of Conservatory with fully glazed roof  and mainly glazed framed walls