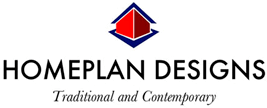 For all your Extension Plan needs:
Kitchen Extension Plans
Attic Conversions
Hip to Gable Rooflifts with Dormers
Orangery / Sunlounge Extension Plans
Granny Flats
Garage to Bedroom Conversions
House plans cannot be done in a day. Making a proper house plan takes a lot of effort and research. From assessing the plot size to designing the number of rooms that you need for the house, a house plan is a complex blueprint in that every necessary detail regarding the design and structure of the house is mentioned. A simple mistake in the house plan can lead to poor house construction. Hence you must hire a professional architectural consultancy for house plans in Blackpool.
While making the house plan, you and your consultant must consider a few things. Here is a list of important factors for a successful house plan.
What are the important points to remember for a house plan?
Fixing the house layout
When designing a house plan, you must consider the layout design of the house first. The exterior view of a house matters as it adds to the aesthetic beauty. Hence, you must consider the layout before proceeding with the interior plan. For instance, the plan will be customised depending on the modern, traditional or classic approach you want for your house.
Decide on the number of rooms you need
Before designing the house plan, deciding on the number of rooms you want to include in your house is necessary. For this, you have to measure the floor space and size of the property. then fix the number of bedrooms, store rooms, bathrooms and kitchens you are planning within the property. The house plan will be designed accordingly.
Work on the kitchen layout
The kitchen is one of the most important parts of the house. The consultant generally pays complete attention to the kitchen layout and positioning during the house plan making. You should pay special attention to the size and layout of the kitchen. If you have less space, make sure that you get more cabinets and hanging racks in your kitchen to accommodate utensils and accessories.
Consider Light ventilation and budget
A house plan consists of the number of windows, openings, and doors that need to be attached to the house to give access to natural light and fresh air. This is an important part of the house plan. You need to fix the size of the doors and windows and position them correctly to get the most ventilation. Also, check the budget and fix the same during the house plans so that the construction proceeds accordingly.
To get bespoke houseplans in Blackpool, contact Homeplan Designs. We are a reliable name for architectural consultancy. To know mor, check our website.