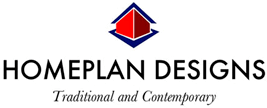 For all your Extension Plan needs:
Kitchen Extension Plans
Attic Conversions
Hip to Gable Rooflifts with Dormers
Orangery / Sunlounge Extension Plans
Granny Flats
Garage to Bedroom Conversions
House extension is one of the most challenging home improvement tasks. It is a process that needs proper planning and execution. As a homeowner, it is important to note that the important things get covered before the work starts. This includes legal challenges and other costs.
Look for Professionals in Extension Plans:
To ensure a complete house extension process, one must hire a professional company. They should understand all the challenges that can come through. They should have proper solutions to these issues, enabling a smooth extension plan in Blackpool.
Vital Considerable Things in Home Extension:
In collaboration with a professional source, a homeowner should consider a few important things for a home extension. These are discussed in detail below.
Practical Thinking is the Key: A house extension project is vast, comprising various aspects. Being the homeowner, it is your task to consider all the aspects thoroughly. You must look at the practical aspects of the project, like the cost factors. You must also clearly communicate with your builder about the challenges that may come your way.


Learn the Process: Often, homeowners put all the responsibility on the builder's side. This results in the construction of a project where the client may be dissatisfied with the final outcome. To avoid such issues, the homeowner should communicate with the architect. You should try understanding the process to get a clearer idea. This helps in a smoother progress of the home extension job.


Choose the Right Company: This is one of the most essential requirements of home extension work. Look for a specialist who has considerable experience in this field. Look if they can provide the right information and advice about the configuration. A service provider is a much better option when compared to a single architect.


Assess the Costs:

Failing to devise a complete budget for the extension plan is one of the costliest mistakes in a house extension. Therefore, you must talk to the extension service provider about the estimates. They should consider the processes of home extension step by step. This will help them understand the project requirements and help them get a definitive cost.
These are the main things you must consider for a home extension project. It is a part of your home extension plans in Blackpool that you simply cannot ignore. For better assistance, you must communicate with a reliable source like Homeplan Designs. We are an award-winning architectural consultancy and design company. Our professional team can help redesign your property, matching your requirements. For more information, you can visit our website today.