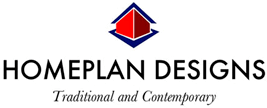 For all your Extension Plan needs:
Kitchen Extension Plans
Attic Conversions
Hip to Gable Rooflifts with Dormers
Orangery / Sunlounge Extension Plans
Granny Flats
Garage to Bedroom Conversions
The most cost effective way of creating a bedroom is to have an attic roof conversion.
This room can be quite large compared to the existing bedrooms on the floor below.
It can be even bigger if you decide to have a dormer built on the rear or side of the roof.
In fact this room could be as much as 2 thirds of the floor area of the floor below.
The main consideration is the siting of the access staircase.
The best place for this is over the existing staircase. as you will get the required headroom in that position.
If there is enough floor space at this new level, you may also be able to form an ensuite bathroom as well.
If this attic conversion is designed well you would not even need planning permission for it. Just building regulations approval.
In other words using the 'PD' permitted development rules allowed on most residential properties.
If you want further information or would like to discuss your options please contact Chris at Homeplan Designs
T. 01253 737724
M. 07971 293182
Email: cnsinkinson@gmail.com