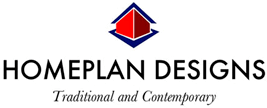 For all your Extension Plan needs:
Kitchen Extension Plans
Attic Conversions
Hip to Gable Rooflifts with Dormers
Orangery / Sunlounge Extension Plans
Granny Flats
Garage to Bedroom Conversions
Making good use of the Attic Space in your Property
Your Choice of the Type of Extension to Create that extra Space.
Choice 1 – An attic Conversion.
This blog is part 1 on the options available to extend your house.
Firstly I am assuming you have space in your roof to form rooms. Your roof needs to be a pitched (sloping) roof, not a flat roof.
Your pitched roof can be various shapes the main part of it being either
A gable roof – the top of the roof (the ridge) going from side to side with a brick gable end at one or both sides. ( this could be configured as being a front to rear ridge).
A hip roof. – this roof type has tiled roof slopes on 3 sides. Front and rear and on the side.
On both of these there can be decorative gables or hips over bay windows etc but these do not effect the usable space in the roof void.
When working on either roof type the first thing to find out is whether your property has got its permitted rights in place. I have written many blogs on permitted development so you may want to look at those.
Permitted development 'PD' allows the roof extensions ie dormers to be done without planning permission. Only building regulation permission is required.
You can even convert a hip roof into a gable roof so long as you have PD rights. (This is where you extend the roof ridge right across the building and brick up the gable end).
A gable ridge roof will give you far more internal roof space than a hipped roof so this should be seriously considered.
This requires taking the hip section of the roof away and a giving that space into the new attic room.
Care must be taken that the new dormers and hip areas that 'pop' out of the existing roof don't give more than 50cubic m extra volume – if it does then you will be required to make a planning application. (Which might NOT be approved).
—- end of part one, see my next blog for the conclusion——
Regards
Chris Sinkinson
Homeplan Designs
Dragons Lair
49 East Beach
Lytham
FY8 5EY
T. 01253 737724
M. 07971 293182
Email chris@homeplan-designs.com
Email cnsinkinson@gmail.com
website : www.homeplan-designs.com