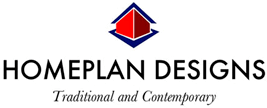 For all your Extension Plan needs:
Kitchen Extension Plans
Attic Conversions
Hip to Gable Rooflifts with Dormers
Orangery / Sunlounge Extension Plans
Granny Flats
Garage to Bedroom Conversions
What can stop an Extension being Permitted Development
– based on Planning Directive of Oct. 1st 2008.
Permitted development is NOT requiring Planning Permission ie you can build your extension using plans and specifications that meet the current building Regulations.
There is a checklist which I go through when looking at a project for some submission plans. This is to confirm that permitted development rights are applicable for this particular job
Note that as permitted Development primarily only applies to dwellings (not flats) homeowners should be aware that even if their extension appears to fall within the descriptions of the latest PD criteria, your particular site may have some unique situations that would prevent you from implementing your extension or alterations scheme under permitted development.
Here is a list of some fairly typical situations that I have come across in the past which have prevented home owners from building an extension without needing Planning Permission:-
The most recent one I have come across which has turned a simple side extension (normally PD) into one that requires planning approval.
THE PROPERTY IS ON A BEND IN THE ROAD
On a residential property you can normally extend sidewards of the original house side wall by anything up to half of the width of the house. The usual other criteria applies ie max 3m to top of eaves board and max 4m to top of slope of a pitched roof. ( both of these from the ground level. watch out for sloping ground levels as this can effect what is allowed).
HOWEVER, these rules apply to a normally situated house with a frontage onto a road ( ie the principal elevation) and the side facing another properties side, (possibly across a drive). In an unusual situation a house can be on a bend. i.e.the road curves from across the front turning down the side. THIS situation requires a planning application. So don't get caught out, check on an ordnance map and remember to take photos when you do the site survey.
Strangely, you could build a stand alone garage on this side of the house in front of the side wall without the need for planning permission. !!!
THE REMOVAL OF PERMITTED DEVELOPMENT RIGHTS:-
As a guide, the newer the property, the more likely it is that the original Planning Consent for the site / development, would have a condition on the approval that removed some or all of the properties Permitted Development (PD) rights. It has been my experience that a lot of homeowners have never seen the original Planning Permission nor have a copy nor know where to get one from. This is potentially the biggest obstacle to confirm that your property has got the normal PD rights. Without a doubt, It should always be your first check at the Council Planning Department to view the original or any subsequent Planning approvals for your property.
YOUR PROPERTY IS WITHIN ARTICLE 1(5) LAND:-
Different & more restrictive PD criteria is applied when your property is within a Conservation Area, an Area Of Natural Beauty, or a National Park. It is important to double check this issue. Strangely,t but fortunately, Green Belt land appears to have been excluded from this list which has a controlling influence over PD rights.
YOUR PROPERTY IS A LISTED BUILDING:-
Most people or homeowners would normally know this fact. You will need formal Planning Permission for virtually everything you intend completing to a listed building.
YOUR FRONT ELEVATION IS NOT YOUR PRINCIPLE ELEVATION:-
Strange one this but the wording has now shifted away from orientating the building using the term front elevation. Principle elevation is now used which is some cases may not be the front elevation as you would envisage. Confusion would normally occur in this aspect when a property is on a large plot served by a long drive that may not have an obvious road frontage. Similarly, a corner plot in an urban setting could cause similar confusion. Therefore assess your property logically. Which aspect of the property is the most dominant that would be visible from the road for example. That elevation might not even have the front door.
SLOPING GROUND LEVELS:-
This could cause conflict with eaves or ridge heights for example. There is an attempt within the Articles of Citation section of the GPDO that infers that for an uneven ground level the height will be taken from the highest adjoining natural ground level point. Again the use of strange wording can create unclear and inconsistent interpretations from various Councils when assessing critical heights for sloping sites.
YOUR PROPERTY IS NOT CLASSIFIED AS A SINGLE DWELLING HOME:-
Perhaps you are part of a property that is classified by the Council as a HMO (a home in multiple occupation) such as bed sits. Even if you purchased a HMO and now using it as a single dwelling unit, it previous planning history may still cloud implementing your PD rights.
THE LAND FOR THE EXTENSION IS NOT WITHIN THE CLEARLY DEFINED RESIDENTIAL CURTILAGE:-
Perhaps your property purchased a separate parcel of land that was say a paddock or agricultural land & your extension will now build into this area. If the land is not classed as residential curtilage then is cannot be built under the sites PD allowances.
YOUR EXTENSION SCHEME OVERHANGS A BOUNDARY:-
It is critical that no part of the extension overhangs of encroaches over a boundary including the eaves & foundation footings.
A NOSY AND IRATE NEIGHBOUR COMPLAINING TO THE COUNCIL:-
This happens quite a lot as neighbours will probably not have not been prior informed of the works by the council or the owners. This because if the assumption is that a project is PD neighbour consultation is not required for a building regs only job. So the neighbours first port of call is usually the Planning Department who send down their Enforcement Officer who will assess the situation for its legality. For this reason alone it is enough of a fear in my opinion that all homeowners intending to build anything under the permitted development rules should always have drawings prepared to apply for and obtain a Certificate of Lawful development. This is always a handy document to have on file when you come to sell your property and the solicitor asks you 'did your extension not need planning permission'. This document states that at that point in time the planning rules allowed your extension under Planning PD. Remember that planning rules change from year to year and the certificate of Lawfulness gives a ruling at that given time. It can be awkward if you don't have this written proof when you are selling your property. In fact I have known some sales to fall through, by having to wait for a formal planning application to go through (approx 2months), which could be your only option during the sale process.
THERE IS ALREADY AN EXTENSION TO THE SIDE OF THE HOUSE
This could be a garage that has been built at the end of your drive along the side of the house and projecting beyond the rear wall of the house.
Permitted development rules state that for a rear extension to be allowed it must be no wider than the house.
Strangely if there is an existing extension, as the above garage, you cannot connect to this without it suddenly requiring a full blown planning application.
The solution is to build the new extension with a gap between the new works and the existing garage (or other type of extension).
This gap can be a small as you want it to be, but let's say a 25mm. So long as it does not connect then you are ok for your permitted development extension. Remember that roofs cannot connect either, but the new extension roof can overhang the existing building's roof.
Regards
Chris Sinkinson
Homeplan Designs
Dragons Lair
49 East Beach
Lytham
FY8 5EY
T. 01253 737724
M. 07971 293182
Web Site. www.homeplan-designs.com
Email chris@homeplan-designs.com
Email cnsinkinson@gmail.com