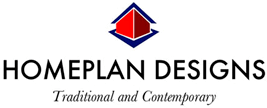 For all your Extension Plan needs:
Kitchen Extension Plans
Attic Conversions
Hip to Gable Rooflifts with Dormers
Orangery / Sunlounge Extension Plans
Granny Flats
Garage to Bedroom Conversions
Permitted Development Rights for Larger Rear Ground Floor Extensions
Here at Homeplan Designs we had been patiently waiting to see what was going to happen to the large rear extension rules that where introduced 6 years ago. We can now confirm that they have now been extended indefinitely – instead of being in 3 yearly additions.
Initially they were introduced in 2013 for 3 years then extended in 2016 for a further 3 years.
I have written many blogs on this great initiative over the years, and will probably write a refresh on what it allows in a future Blog. (These rules where about to run out on 30th May. )
The basis of it was to allow larger rear extensions to householder properties without the need for a "NORMAL' time consuming planning application taking between 2 and 3 months. This application did not have a fee payable.
This special planning rule could effectively allow your builder to start work in about 4 weeks from the submission of a drawing.
Of course rules had to come into play. But these where to build the extension using normal permitted development rules. If these were followed the planners had very limited grounds for refusing the application. (but see previous blogs and following blogs for the pitfalls)
So here we go
Permitted development rights for larger than normal rear ground floor extensions.
These to allow up to 8m on a detached property and up to 6m on a semi detached or terrace house. These would normaly be 4m and 3m.
The government has changed the scheme to remove the temporary restriction, and whilst they have said they will be charging a fee they haven't introduced that yet. The regs are SI 2019 No. 907 if you want to google it but it has the wording below
Effectively what this has done is to clarify what was a problem for owners and builders who had the time limit of the 30th May 2019 to COMPLETE the 'approved'. extension.
They no longer have the time limit to finish the build.
It also means that councils can restart excepting new applications for this kind of householder development.
The new legislation permits them, to deal with new applications and effectively removes the timelimit from those applications which had previously been determined.
This amendment to the permitted development planning order went before parliment on the. 3rd May 2019 and comes into force on the 25th May 3019.
Please contact Chris for him to explain the procedure.
tel 01253 737724
or email chris@homeplan-designs.com ….
Lookout for Future Blogs about this type of submission and for the lowdown on the New 'PD' PERMITTED DEVELOPMENT Rules
CONTACT
Chris Sinkinson
Homeplan Designs
Dragons Lair
49 East Beach
Lytham
FY8 5EY
T. 01253 737724
M. 07971 293182
Web Site. www.homeplan-designs.com
Email chris@homeplan-designs.com
Email cnsinkinson@gmail.com