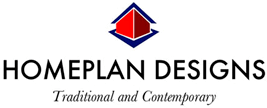 For all your Extension Plan needs:
Kitchen Extension Plans
Attic Conversions
Hip to Gable Rooflifts with Dormers
Orangery / Sunlounge Extension Plans
Granny Flats
Garage to Bedroom Conversions
Extension to form Granny Flat
In the current monetary climate it can be difficult for your son or daughter to buy their own house.
Not only is the deposit beyond their means, getting the required mortgage can be difficult.
More and more of my clients are opting for building a 'granny' flat annex.
This allows the suite of rooms for a young family member to live separately in their own accommodation.
As the name says it is normally the type of accommodation built for an elderly parent or parents.
But more and more families are building the extension for their growing children.
The normal definition of a granny flat is – a suite of rooms comprising of a living room, a bedroom and a bathroom. There should not be a kitchen as the occupant is expected to eat with the rest of the family.
It is something the government is actively promoting, so planning permission is usually not difficult to obtain. (So long as the design 'works' with the site. )
If this is something you are considering, or possibly not even thought of before, please ring us to discuss the options for your property.
We will be happy to help you to put your ideas on paper and talk you through the design options.
Regards
Chris Sinkinson
Homeplan Designs
Dragons Lair
49 East Beach
Lytham
FY8 5EY
T. 01253 737724
M. 07971 293182
Email chris@homeplan-designs.com
Email cnsinkinson@gmail.com
website : www.homeplan-designs.comh