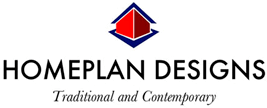 For all your Extension Plan needs:
Kitchen Extension Plans
Attic Conversions
Hip to Gable Rooflifts with Dormers
Orangery / Sunlounge Extension Plans
Granny Flats
Garage to Bedroom Conversions
An attic conversion is the way to create that extra bedroom or bedrooms
Do you need extra an bedroom or bedrooms for your growing family? Well, the easiest way to create this is to build an attic conversion in your roof space.
This new attic room can have a dormer window to increase the usable space that has head height. In fact by introducing a dormer the usable floor space will increased by about 50%. Or you could form the room within the pitch of the roof,so long as you have enough headroom, and use Velux rooflights.
If it is designed properly it may not require planning permission.
I have written previous blogs about this, it is called permitted development. 'PD'. What it means is if you follow a set of 'PD' rules, regarding its design, the attic room can be built with only the requirement for a building regulation application.
The difference between planning and building regs permissions is – planning is about the design, look and aesthetics of the extension and how it effects your neighbours.
Building regulations is about the construction details ie making sure it is structurally sound, properly insulated and that it conforms with the current set of building regs rules. In other words an extension will always require building regs approval but may not require planning permission. If you start building without the required permissions you could be liable for a hefty fine from your local council and possibly be issued with enforcement orders to demolish the structure.
It always pays to take advice and we are able give you that.
Anyway back to the attic conversion – when deciding on wether you want to build your attic room the first thing is to decide where your new stairs will be fitted.
Some properties do not have a hall or landing so some space may have to taken off a room(s) to form this. It is also important to consider where the stairs are going to start and finish. If you are considering 2 rooms in the attic it is best for the stairs to finish in the middle of the house so as to feed easily into the rooms on each side. Otherwise you will find yourself forming a long corridor to access the 2nd room, using valuable floor space. It is also important to know that you cannot have the second room accessed off the first room. This would not be allowed under the building regs as there would be no means of escape for the second room in the event of a fire. NOTE that all these aspects are covered in the building regs,( in this case part B).
The next is to realise that you need to install a new floor at this attic level. The existing ceiling is not structurally thick enough to support floor loading and so new floor jousts will need to be installed, (usually alongside the existing ceiling joists).
Next you will need to consider the method of insulating the existing sloping roof. You will need to thicken the roof rafters by adding battens to their soffits. This is so you have enough depth in the roof thickness to install the correct thickness of insulation batts, and leave a 'breathing' ventilation gap above. If this is not done correctly you find black spots forming condensation when the room is used.
As you can see there are many things to consider to get your new room to be fit for use. I would suggest that it is not a handymans project, unless you are conversant with the building regs.
The important thing is to have a good set of scaled plans, sections and elevations with all the relevant building specs included and these should have been approved by either local authority or private inspectors. Remember to confirm whether planning permission is required.
We at Homeplan Designs specialise in roof conversions and have done hundreds over the years. You can see some of them on the portfolio sample pages. Please contact us for advice as it would be a pleasure to design the new room areas in your attic conversion.
Chris Sinkinson
Homeplan Designs
Architectural Consultants
Dragons Lair
49 East Beach
Lytham
07971 293182
Chris@homeplan-designs.com
Tags:Pd
Categories:Attic Conversion to Bedroom/Living Area, Blog Posts, Client Pictures, House Extensions, Permitted Development 'PD', Remodel of House, Uncategorized