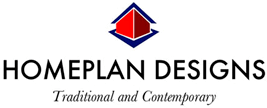 For all your Extension Plan needs:
Kitchen Extension Plans
Attic Conversions
Hip to Gable Rooflifts with Dormers
Orangery / Sunlounge Extension Plans
Granny Flats
Garage to Bedroom Conversions
CREATING NEW ATTIC BEDROOMS IN ROOF SPACE
This project was to realise the potential of utilising the 'full'  attic area for 2 spacious bedrooms with a large bathroom. 
The initial layout was a typical bungalow with ground floor living rooms, kitchen and bedrooms with a stair up to a converted attic space which formed a small bedroom with an ensuite. This formed within the existing hipped roof. 
The proposed design was to form a hip to gable roof conversion. This gives full room height on the new upper floor from side to side of the property. 
A near full width dormer across the rear of the roof gives full height to the 2 proposed new bedrooms. The existing stair was retained which opened onto a large landing which gives access to the bedrooms and bathroom doors. There was an option to re-site the stairs in a more central position so as to make the new bedrooms of a similar width. The client decided against this due to the additional cost. 
The external finishes to the new gable walls and dormer walls where of a render to match the existing ground floor walls. 
All windows and roof-lights where specified as high value double glazing in a slimline upvc frame. 
This project design opened up one of the ground floor bedrooms to a living area by forming large 1st floor bedrooms in a new 'full' 1st floor. 
As always please feel free to contact me with any questions about this roof conversion or any other project. I understand that starting building works can be quite daunting, but I am always willing to discuss over the phone or meet you at a property
If you are considering any alterations or extensions to any other Property whether it be residential or commercial please ring.
For advice on getting that extra room and space contact Chris on 07971 293182
If you want further information or would like to discuss your options please contact Chris at Homeplan Designs
T. 01253 737724
M. 07971 293182
Email: cnsinkinson@gmail.com