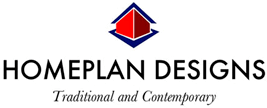 Extension Plans Lytham 
Extension Plans Blackpool
House Plans Lytham 
House Plans Blackpool 
For all your Extension Plan needs:
Kitchen Extension Plans
Attic Conversions
Hip to Gable Rooflifts with Dormers
Orangery / Sunlounge Extension Plans
Granny Flats
Garage to Bedroom Conversions
Get Ready for an Early Start Next Year.
If you are thinking of having an extension on your house, for whatever reason, now is the time to start putting down your ideas on paper.
Perhaps you need extra space for a newborn, or if an elderly person in the family is going to move in with you.
All these ideas can be put down and worked out, so as to be able to get the relevant permissions required to build.
Depending on what the work would be. You might require planning permission, but if it's designed in a certain way then you may be able to get away with just building regulations approval if it is permitted development (PD). .
If it's a new bedroom you require, there are various ways you can create this, one of which is to form an attic conversion so as to make a master bedroom suite within the roof space. This would be usually used by the mother and father of the child. The existing bedrooms are first floor level would be then available for the children.
An alternative to this would be to build a 2 Storey extension on the side of the house. This would allow a new bedroom at the first floor level with a new living space underneath .
This could be be used as a new lounge or alternatively a study or playroom.
If the ground floor Extension is expanded slightly, it could form what is known as a granny flat. This is a lounge with a bedroom and bathroom facilities which can be used for the elderly person who may be moving in with you. Please remember that this granny flat doesn't always need to be used by granny, it can be a separate living suite for any other member of the family. 
To be known as a granny flat, this suite of rooms cannot  have  its own kitchen as the occupiers are expected to use the existing house kitchen.
The design options are endless, which is why running up to Christmas and the New Year, it gives you plenty of time to go through what you could do with your property.
At Homeplan Designs we are available to discuss these options with you and make suggestions, as well as drawing the plans and putting the building specifications together to obtain your required permissions.
Everything we design and draw is on a 3D CAD system. This means that we can give you 3D visuals i.e. perspective views so that you can see what you are going to build before you actually build it.
Please ring Chris on 07971 293182 to discuss your needs.
Chris Sinkinson

Homeplan Designs
Dragons Lair
49 East Beach
Lytham
FY8 5EY
T. 01253 737724
M. 07971 293182
Email: cnsinkinson@gmail.com