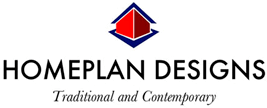 Extension Plans Lytham 
Extension Plans Blackpool
House Plans Lytham 
House Plans Blackpool 
For all your Extension Plan needs:
Kitchen Extension Plans
Attic Conversions
Hip to Gable Rooflifts with Dormers
Orangery / Sunlounge Extension Plans
Granny Flats
Garage to Bedroom Conversions
Why choose
Homeplan Designs as your Architectural Designer?
We offer free advice regarding a possible Planning or Building regulation application. 
All projects are drawn as a 3D CAD model to produce plans, elevations and sections on the layout sheets; this means anything drawn on the model can be built as drawn.
You can see any part of the project as a perspective view. We showcase at least two views on all projects.
We offer both planning and Building Regulation aspects of the project. We also provide building specifications for pricing to proceed with the building work. 
Using our 3D capabilities, we can create marketing plans for your project that includes housing or plat developments.
Recently we have started offering a Virtual Model creation service for clients who require a 'walk through' computer model for marketing purposes and more. All we require to create the model is a scale plan with photographs.
Extension Plans Blackpool