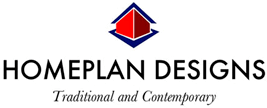 For all your Extension Plan needs:
Kitchen Extension Plans
Attic Conversions
Hip to Gable Rooflifts with Dormers
Orangery / Sunlounge Extension Plans
Granny Flats
Garage to Bedroom Conversions
Many people realise that they should have spent more money on a home addition. Do you want to increase the size of your home to accommodate more work and play, increase its worth, or appeal to buyers? You can get the desired outcomes with the help of house Extension plans in Lytham from qualified and experienced builders.
Stay away from the expense and trouble of shifting
Shifting homes tend to be generally favoured over a home addition. Both the time and cost of moving a house might be very high. An extension can help you produce the space you require if you and your family have become accustomed to your neighbourhood and have no desire to move. You won't have to be concerned about transactions falling through, or the pressure and anxiety of house searching.
You can expand your home with house extensions
People who feel as though they have been living on top of one another in overcrowded residences may experience extreme stress. After a hard day, your extension may be a great location to relax and serve as a nice hiding spot when you're looking for some time to yourself. A larger home can make it possible for everyone to get involved with a variety of activities without bothering one another or starting fights.
Build a house to suit your needs
It can be thrilling to make changes to your home. You'll get the ability to exercise your true creativity and construct something that expresses your personality through an extension project. You can employ the most recent technologies and include a wide range of contemporary amenities in your addition.
Select the best home improvement company
If a home addition is designed and constructed to the greatest standards, it will be more likely to increase the value of your house significantly. The value may only slightly increase if evidence of poor-quality craftsmanship is there. This is why it's crucial to work with reputable, professional architects and builders who have a proven track record.
If you are interested in making house Extension Plans in Lytham then you can contact Homeplan Designs. We are a multi-award-winning architectural design and consulting firm that was founded in 1979. We can redesign your home to meet your needs and your budget. Visit our website for further queries.