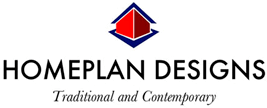 For all your Extension Plan needs:
Kitchen Extension Plans
Attic Conversions
Hip to Gable Rooflifts with Dormers
Orangery / Sunlounge Extension Plans
Granny Flats
Garage to Bedroom Conversions
I may have mentioned before that planning permission on a residential property lasts for three years before it runs out of time.
The extension in this blog was approved about two years ago. But due to the pandemic the customer was unable to build.
Now the customer has gone back to his builder, who gave him a good price at the time, to update and give him a starting date.
The plans were originally drafted as planning version only so they needed to have the building regs and construction details added.
However before a build can commence on this project the client and builder had to be made aware  that what has happened in the meantime is that there has been an update to the building regs legislation. These changes are mainly to do with insulation values.
These are the things that you need to make the client aware of when they are dealing   with a builder who have priced on the original planning drawings.
Home owners must be reminded that you cannot commence building until you have submitted a building regs drawing with building specifications.
If you want further information or would like to discuss your options please contact Chris at Homeplan Designs
T. 01253 737724
M. 07971 293182
Email: cnsinkinson@gmail.com