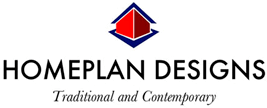 For all your Extension Plan needs:
Kitchen Extension Plans
Attic Conversions
Hip to Gable Rooflifts with Dormers
Orangery / Sunlounge Extension Plans
Granny Flats
Garage to Bedroom Conversions
The answer is, Not Always
In fact, in many cases you will be able to build an extension under Permitted Development (PD). These rules allow certain works to be carried out to your home providing you meet the criteria.
Please note that in all cases you will need to get Building Regulation Approval, but this does not take as long to obtain as a Planning Application Approval.
Building Regulation will always be approved if your project building specifications meet the Building Regulation requirements.
However, remember that not all planning applications are approved. If  the extension is too big, badly designed and effects your neighbour badly the planners will refuse the application.
If possible, and to make sure your extension can be built, it is always best to try and have it designed so as to be permitted development PD.
So Under Permitted Development, the following rules apply:
You can extend a detached property by 8m to the rear if it's a single-storey extension, or by 3m if it's a 2 storey
You can extend a semi-detached property by 6m to the rear if it's a single-storey extension, or by 3m if it's a 2 storey
A single-storey extension can't be higher than 4m on the ridge, or top of the roof slope, and the maximum height at the eaves is 3m.
Two-storey extensions cannot be closer than 7m to the rear boundary
Side extensions can only be single storey with a maximum top of slope roof height of 4m, and the maximum height at the eaves is 3m, its width can be no more than half the width of the original building
Any new extension must be built in the similar material to the existing dwelling
Extensions must not go forward of the building line of the original dwelling
In designated areas (such as conservation areas, areas of outstanding natural beauty and national parks etc), side extensions require planning permission and all rear extensions must be single storey
An extension must not result in more than half the garden being covered
You should also note that if your house is in a Conservation Area or a National Park, the amount of work under Permitted Development is considerably reduced.
If you're considering a large extension you will more than likely need planning permission and you will need to submit an application to your local council planning department.
It is a good idea to ring a specialist like ourselves to discuss your options, and find out what permissions you will need.
If you want further information or would like to discuss your options please contact Chris at Homeplan Designs
T. 01253 737724
M. 07971 293182
Email: cnsinkinson@gmail.com