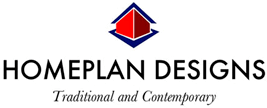 For all your Extension Plan needs:
Kitchen Extension Plans
Attic Conversions
Hip to Gable Rooflifts with Dormers
Orangery / Sunlounge Extension Plans
Granny Flats
Garage to Bedroom Conversions
A discussion on the cost effective way of getting that extra room on your house
There are many reasons why we at Homeplan Designs are called in to create extra rooms for a client. This is often necessitated by the birth of a child, or an elderly parent moving in, and people are more interested now than they were a year ago.
In forming a new bedroom, for the extra person, it would also make sense to increase the actual living space as well, by building that new kitchen/dining room you've always wanted. This is because in a typical house, bedrooms are normally upstairs and living spaces are at ground floor (there are always exceptions of course). You could build a 2 storey extension to easily have the extra bedroom over the new living room. This ground floor room could be more expansive to incorporate new, up to date modern glazing features, or a contemporary 'Orangery' living area."
We know that most homes can be extended and remodeled, depending on the structure and what kind of extra space is required. Even older homes with many small rooms can be redesigned to create an open living area by removing some of the walls and remodeling the layout.
It is not that difficult to actually remove dividing walls and create larger living areas. As Lancashire architectural designers, we assess these loading situations and if the walls need to be removed we design a steel beam (or series of beams), to carry the floor and roof loads over.
With a combination of beams, columns, and perhaps an extension to the rear (or side) of your property, a completely different layout can be created, to give you all the extra space you want. Your new kitchen can be repositioned alongside an open plan dining area, with a contemporary style glazed living space leading to the garden through fully glazed 'Bi-fold' doors. All this can be done on, what we call in the UK, a standard semi detached house. Remember that the extra bedroom can also be created over the new extended living room.
It is a fact that people do not need to buy a larger home in order to accommodate the amount of extra space they need. We know that it can cost up to £23,000 in fees (ie stamp duty, estate agents and solicitors fees etc). Just to get that larger house with an extra bedroom. That's before you decide to replace carpets and decorate to your own taste. So just think, often a carefully designed home remodel on an existing property can provide the additional space, and with the improving U.K. housing market and the availability of lending, now is a better time than ever.
To have a feasibility discussion and study contact
Chris Sinkinson the owner of Homeplan Designs, an Architectural Consultancy Firm in Lytham, Lancashire. Homeplan Designs undertakes all types of Domestic, Shopfitting & Commercial projects in the Northwest of England and throughout the UK.
The company specializes in the planning and design of Nursing Homes and Rest Homes in Northwest England. They work on extensions, remodels and new build projects.
You can contact Chris Sinkinson at:
Homeplan Designs
Dragons Lair, 49 East Beach, Lytham St. Annes, Lancashire FY8 5EY.
+44 1253 737724  
+44 7971 293182 (Mobile)
‎www.homeplan-designs.com
Email: chris@homeplan-designs.com